I know times have been crazy, stressful, uncertain, dispointing…just sad really – I've felt like this more times than I can count but I wanted to do a post that will make you remember that there is a rainbow after every storm.
Covid-19 took away so much from us, our time, plans, social lives, families, friends, confidence – mental stability but depsite all this
Don't let it take your motivation!
Don't allow it to waste and fall away this Autumn! Your Education/Career is too important! Your goals, though they may be delayed are too important. Your dreams, desires, aspirations are too important! Your future is TOO IMPORTANT!
Honestly, this is really for me, cos I need the encouragement but I wanted to share with you as well because I am 100% certain I'm not the only one feeling like this! Kick Covid's ASS and promise yourself that you will still go out and fight for the life you want!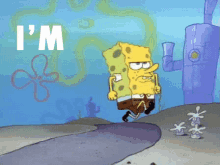 I'll leave you with this little something that has kept me going throughout all of this:
May you live as long as you want and never want as long as you live

Mick O'Brien
Socials: Twitter @oms_oma ~ Insta @onems_onema ~ Facebook One More Story, One More Adventure