IT'S AUGUST!!!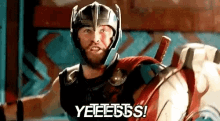 OMG…Summer is in full swing and we are LOOVVVIINNG IT!
So as you may have guessed, this #MT is MARVEL because we thought – why not? We have been planning to do this for a while soo here we are! We wanted something fun and exciting after going through our Self-Reflection Journey – Marvel has both and soo much more.
So what have we got planned for this month?
Absolutely nothing…Kidding 🙂 You definitely see references from the MCUniverse – both film and comic – why? Cos we can, We've got quotes, some inspirational stuff that we'd love to share, Maybe a favourite scenes, possibly some fanfic – if you're lucky 😉, obviously some reviews because as much as we love the movies, there are some things that have you looking like 🥴. Let's not forget, the TV SHOWS that supports the timeline!
Possibly anything else we decide to spontaneously come up with 😃
Socials: Twitter @oms_oma ~ Insta @onems_onema ~ Facebook One More Story, One More Adventure